Here's a cheery statistic that you may have missed: The wealthiest 1 percent now control 39 percent of the world's wealth, and their share is likely to grow in the coming years.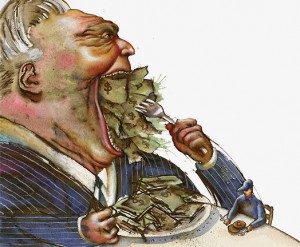 What this means is that while you were digging out from the Great Recession — or are still digging out — multimillionaires coasted through just fine. And the gap between the uber-wealthy and the rest of us is the widest it has been in about a half century.
To continue reading this post, please click here.