I've been asked by many white people if I have ever experienced discrimination. Their amazement when I say, "Yes," is matched by my own surprise that they would even ask the question. Hey, ask just about any ethnic minority, and he will supply a time and place when he was slurred, dissed, or eyeballed funny because of his race and/or ethnicity.
The fact that so many white people believe this never happens is a constant stunner to me. But perhaps it shouldn't be, because we have so many pundits proclaiming that bigotry is dead, and that there is more cholera in America than there is racism.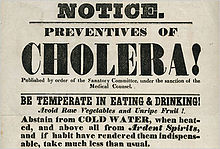 Well, if you don't believe my personal experiences, just look at the results of a recent survey of Hispanics, who were asked if they had ever suffered discrimination. A full 99% said yes, and "most respondents were able to name a location where discrimination occurred." Personally, I'm curious about the 1% of Latinos who said "there was no discrimination against them." They either live very charmed lives or are unbelievably dense.
In any case, the number-one choice for racist acts was disturbingly specific: "Arizona was the top answer for Latino discrimination with 21%." To put that into perspective, "a collection of other U.S. states garnered 8%." Yes, our friends in Arizona apparently discriminate at almost triple the rate of all the other states combined. Now that's impressive.
By the way, 18% of Hispanics said they had been discriminated against at work. And 5% of Latinos are in a dystopian hell, in that they believe "discrimination has occurred everywhere."
So from now on, whenever I am asked this naïve question, I will simply quote the results of this survey. That should end the discussion quickly.