Wow, I almost let MLK Day pass without directing you to an article I recently wrote for Being Latino about the great man himself.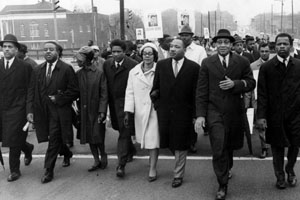 It's more or less about… well, you can see for yourself by clicking here.
In the meantime, take this newest of federal holidays off. And practice peace, love, and compassion toward your fellow human beings.
Yeah, that all sounds pretty good. Should be easy to do.