Who doesn't love J. Lo? Well, besides her many ex's and those women who are jealous of her gluteus maximus.
Unless you're in one of those two groups, you're no doubt open to seeing her new movie, The Boy Next Door.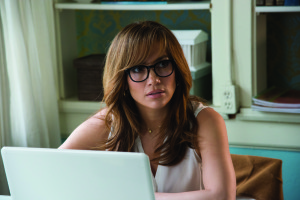 I'm offering you the chance to win passes to a screening of the film, which is about "a love affair that turns into a horrifying obsession," to quote my sources.
You can catch it in one of the following cities:
Chicago
Dallas
Los Angeles
Miami
New York City
All you have to do is comment on one of my posts (including this one) about anything you please. Just make sure to tell me what city you plan to see the movie in, and tell me what names (up to two people) I should put on the guest list.
I'll announce the contest winners in the next week or so.
By the way, did you know Jennifer Lopez is a forty-something mom of twins but still appears scantily clad in music videos? That's either inspiring or depressing. I will let you decide.