It's the end of the year. So let's address immigration one last time.
Listen, if you don't know by now that most Americans support a pathway to legal status for undocumented immigrants, well, I can't help you.
But I will point out that President Obama's recent executive decision doesn't offer an actual route to citizenship. I know, I know. You heard that this was amnesty and the end of America and all that. But the people who are telling you this lie don't know the difference between amnesty and Amway.
Basically, the administration is deferring the deportation of undocumented immigrants whose children are U.S. citizens or legal residents. The order also expands protection to more children who entered the country illegally with their parents (that's right — the Dreamers). The president's decision could mean that up to 5 million undocumented people will be allowed to stay in the country, without threat of deportation.
More than half of the undocumented immigrants from Mexico and Central America are now eligible to remain in America. But again, they would not be eligible for citizenship.
It's not surprising that Latinos overwhelmingly agree with Obama's approach. One poll shows that 90% of Hispanics support the president's plan. Wow, you can't even get 90% of us to agree that Shakira is hot (she is, by the way).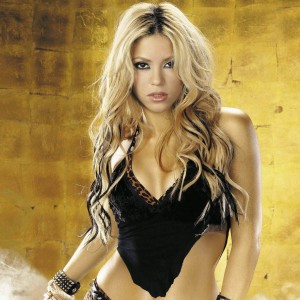 Now, undocumented immigrants themselves almost universally desire a way to legalize their situation. But many of the immigrants who are eligible for citizenship aren't taking advantage of the offer. In fact, less than 10% of the 8.5 million immigrants who are eligible for naturalization have applied so far.
Why is this? Well, some still struggle with English, and they don't feel confident they could pass the English-proficiency language exam. Others can't afford the naturalization process, which usually costs $680 and is often multiplied by several family members.
Some still intend to return to their homelands, even if they have been in America for years. And yet others are afraid that it's all a scam, and that some notario will fleece them. Remember, con artists love to take advantage of hopeful, desperate people who are reluctant to report fraud.
OK, so immigrants — Hispanic or otherwise — aren't necessarily in a big rush to become citizens. But having the option is more than a nicety. You see, undocumented people who live in constant fear of being deported exist in a perpetual hell. And if you don't care about that, perhaps you will care about the chain reaction of misery that cascades down upon actual citizens.
For example, many Latinos — born and raised in America — haven't signed up for insurance under the Affordable Care Act, because they worry that doing so could cause family members to be deported. They're concerned that giving detailed info online will cause the INS to come knocking on their door. That's not true, of course, but it's understandable. And that has a very real effect on the ACA's effectiveness and our health care system in general.
Oh wait, if you hate the president's executive order, you probably hate Obamacare too.
Well, that explains a few things.