Among the stranger aspects of this bizarre election season is the tendency of Donald Trump supporters to insist that their candidate is not racist. The hyper-defensiveness goes something like this:
When he referred to Mexicans as rapists, he didn't specifically say, "all Mexicans," so it's ok. Right?
And building that wall isn't xenophobic. It's a practical way to keep out all those immigrants… I mean, illegal immigrants… wait, I mean, undocumented people… he's got nothing against immigrants. And neither do I. Ha ha ha.
Banning Muslims would just be temporary. That's key. And not bigoted at all. Nope.
OK, he wasn't the quickest about disavowing the KKK, but we've all been there… I mean, he said they were bad guys… eventually… after being criticized for days… but yeah, he did it.
And all those unfortunate cracks about "the blacks"… well, he meant, um… Hey, you're just being PC!
And so it goes. La la la la, not listening to you.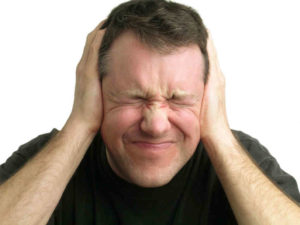 Oddly enough, liberals seem to have no problem identifying Trump's many prejudiced remarks. And Latinos, Asians, and African Americans are pretty clear on the fact that the guy is a racist.
On the other end of the spectrum, white supremacists and neo-Nazis are lining up to endorse the GOP nominee. They also appear to have no illusions about where Trump stands on race relations.
Only two groups of people seem baffled about this issue. First, there are moderate conservatives who are struggling to maintain their fiction that racism is dead in America (and who are also striving to justify their votes for a blatant bigot). And there are stray ethnic minorities who explain away or ignore the obvious for reasons that I can't quite comprehend (although I presume some self-loathing is involved).
Let's be clear about this. The truth is that if you support Trump, you are aware on some level that the guy has tremendous hostility toward anyone who isn't a white straight man. And as you stand in that voting booth, sweating through your rationalizations, you will be saying that you are fine with that.
Remember, if it looks like a duck, and it quacks like a duck, it's probably a megalomaniacal billionaire pushing a racist agenda.