Wow, you would think that I know better at this point. After three years of writing this blog, I still make the mistake of saying, "I'm not going to write about this topic anymore" and then promptly turning around and writing about it (whatever the specific "it" might be at that moment).
In this case, I intended to let my recent post on the midterm elections be my final word on the subject. After that, I was going to let the bitter results speak for themselves. Yes, I planned to ignore the horrific stench rising from Washington DC as Tea Party activists climbed up on the furniture and howled their nativist agenda.
But that was before I was surprised, and a bit amused, to discover that a GOP Latino group called Somos Republicans has written an open letter to Republican leaders.
The group expresses concern that some of the incoming GOP leadership has "repeatedly engaged in rhetoric that is aimed negatively toward Hispanics" and has "used defamatory language that is extremely offensive to Hispanics." Somos Republicans says that certain GOP leaders — guys who will soon be calling the shots in Congress — have "engaged in an ill-advised platform… that has been perceived as insensitive" and "inflammatory."
I have to wonder why Somos Republicans is only noticing this trend now. After all, the fear-mongering was pretty well publicized, advertised, and encouraged during the election season. How could they have missed it?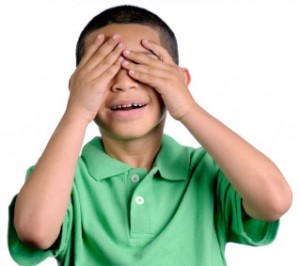 In addition, Somos Republicans seems less upset about the dehumanizing of their fellow Latinos, and more worried that the image problem will hurt GOP chances in 2012.
By the way, they are correct to be concerned.
Now, some will argue that Somos Republicans are nothing more than sell-outs. As I've written before, I don't advocate for litmus tests about what constitutes a "real Latino." Sure, denying your heritage might qualify one for fake-Hispanic status. But short of that, I believe that a person does not have to adhere to a strict political agenda to be considered part of la familia.
Still, it's difficult to reconcile the self-loathing that many Hispanics have for their immigrant origins. So it's good to see that at least some conservative Latinos are disturbed by the flagrant xenophobia being peddled as a patriotic value.
But really, somebody has to tell Somos Republicans to change the name of their organization. Don't they know that English is under constant attack from people who deny that it is our official language? I mean, you would think Republicans would know that.