If you've ever driven around my current hometown of Los Angeles, you know that Latinas pushing strollers of white, blue-eyed children is a common sight. These women are usually nannies, and they get paid to raise the kids of movie stars, TV executives, and Beverly Hills trust fund millionaires.
Well, ok, not everyone who hires a nanny is a pampered one-percenter. In fact, my wife and I, who are laughably far from being rich, are looking for part-time help with our infant son. So we've been interviewing potential caregivers.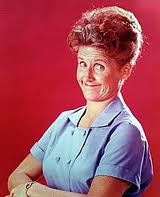 By the way, if you would have told me a decade ago that I would be enthusiastic about baby spit-up and diaper changes, I would have gulped my beer, waved off the tattoo artist working on my shoulder, and told you to crank up the System of a Down and stop talking nonsense. But that was another life.
To continue reading this post, please click here.