Like many Hispanics, I love horror movies. Zombies, in particular, are perennially cool in my book. So I'm especially pleased that this site's latest contest combines zombies with the future of filmmaking.
I'm talking about Halley, a Mexican zombie movie currently available on Vimeo On Demand. Check out the film here.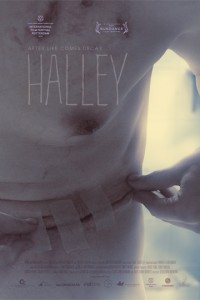 The film turns the classic zombie film into a hauntingly surreal reflection on alienation and loneliness. Halley follows the main character's surrender to his body's decomposition, as he withdraws from the world of the living.
I will provide the winner of the Halley contest with a free screening access code. To be entered into the drawing, all you have to do is comment on one of my posts (including this one) about anything you please.
If you win, I'll email you the code. By the way, I won't make your contact info public, so don't worry about that.
I'll announce the contest winner in the next week or so.
Until then, remember one key point:
Always aim for the head…