With oil slicks spreading across the Gulf of Mexico and Tennessee going underwater and moronic terrorists continuing their obsession with New York City, it's understandable if the whole shriek-fest over Arizona's new law has passed from your conscious thoughts.
As you may recall, the law targets illegal immigrants, but many people (including me) are concerned that it will just lead to Hispanics being pressured for nineteen forms of ID whenever they walk down the street.
In any case, one thing that advocates on both side of the debate agree upon is the need for strong federal action. Of course, that doesn't look like it's happening anytime soon. Neither political party wants to move quickly on this.
Perhaps we should blame Republicans for wanting this issue to continue festering in order to keep their base riled up. Maybe we should blame Democrats for displaying, once more, their well-honed cowardice. Or perhaps we should just be honest and blame ourselves for profiting from the hard work of the undocumented and then getting self-righteous about their presence.
Still, at some point, immigration reform will happen. But it will be ugly, and everyone will be at least a little disappointed, so don't get your hopes up. This is because, while we all agree that illegal immigration is a problem, we have contrasting solutions to the problem.
Hell, we can't even agree on the severity of the crime. Conservatives view the act of illegally immigrating to a country as one notch below murder. In their opinion, the behavior of the undocumented is so egregious that no penalty short of permanent deportation can make up for it.
In contrast, liberals see illegal immigrating as one notch below shoplifting. Surely, they say, we can work something out.
This is, to put it mildly, a discrepancy. Perhaps it cannot be bridged.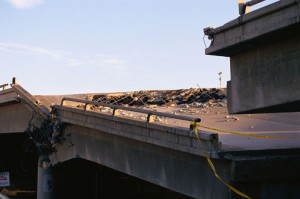 So we continue to demonize each other as, respectively, ignorant racists or softheaded appeasers. We also engage in dicey behavior. As Hector Tobar put it, "Opponents of legalization draw crude caricatures of the undocumented, while supporters aren't fully honest about the challenges to U.S. society." In such an atmosphere, simplistic answers are what we will continue to hear.
Regardless of what immigration reform ultimately looks like, I hope it will benefit people like Ekaterine Bautista, an Iraq War veteran who served honorably for six years. An illegal immigrant, she faces deportation rather than a citizenship ceremony.
What should we do with her? Should we kick her out or acknowledge her service? Can we even debate it, or are we too far gone for that?