I haven't written about immigration in, I don't know, about nine minutes now. So despite my wish to move on to Latino-themed subjects that are more fun (i.e., wouldn't a post about the chupacabra myth be cool right now?), events in the real world have conspired to once again force me to address this lighthearted, jovial topic.
You see, recently, the Supreme Court ruled that certain Constitutional rights don't cease to exist just because the accused person is a noncitizen.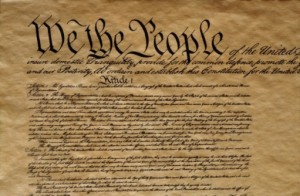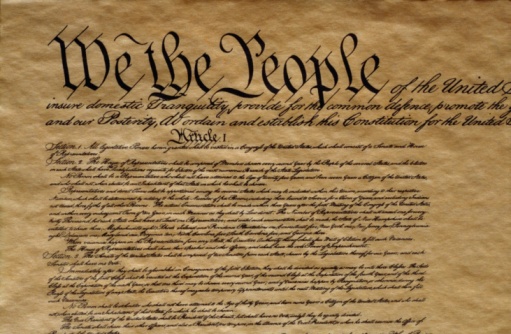 The cases didn't even involve illegal immigrants. The Latino at the center of the first decision, Jose Padilla, has lived legally in the United States for forty years.
By the way, this isn't the same Jose Padilla who is currently locked up for supporting Al-Qaeda. But maybe there's something sinister about the name, because this Padilla was convicted of running drugs.
His lawyer failed to tell him that he would be kicked out of the country if Padilla pled guilty, and sure enough, deportation proceedings began against him. But the Supreme Court said that Padilla's Sixth Amendment rights, which call for adequate legal representation, had been denied. The vote was 7-2, with that lovable duo of Scalia and Thomas dissenting.
In the other case, the Court was unanimous (a rarity these days) in overturning the deportation of Jose Angel Carachuri-Rosendo, a legal resident. The guy was busted for holding a miniscule amount of pot and then, a year later, was caught with "one tablet of the anti-anxiety drug Xanax without a prescription." The Court said maybe this was not the aggravated felony that is required to kick out a legal resident.
The cases are basically reaffirmations that Constitutional rights are not reserved solely for citizens. This might not seem like it has to be emphasized every now and then, but another news event showed that some Americans don't believe that immigrants deserve basic human rights, let alone Constitutional ones.
On Long Island, a man named Jeffrey Conroy was recently convicted of manslaughter for stabbing an Ecuadoran immigrant to death. According to prosecutors, Conroy was part of a gang that "targeted Latinos for assaults – part of a sport they called 'beaner-hopping.' "
The fact that Conroy wasn't convicted of murder is intriguing, as one must wonder if the lesser charge of manslaughter would have even been an option if he had stabbed, say, a white woman to death. But of course, Conroy and his thugs had no interest in attacking their fellow whites.
He was part of what the Southern Poverty Law Center calls "a pattern of ethnic intolerance going back ten years" on Long Island. The Center adds that Latinos there live "in an environment of intolerance and violence directed at them. The atmosphere of intolerance was stoked in part by anti-immigrant groups and some county leaders, along with an indifferent police department."
These events show that it will be some time before certain Americans agree that Hispanics have a right to live among them. And it will be even longer before a few others agree that Hispanics have a right to live at all.