"If you really want racism to disappear, don't mention it!"

Comment on CNN message board
I recently read an article on a mainstream news site that addressed the messy racial overtones of a certain political situation. I expected the reader comments to be a maelstrom of partisan rhetoric and crazed theories. They did not disappoint.
However, one reader took a different approach. The commentator railed against the site for running the article in the first place. The comment was, more or less, "Stop playing the race card. All it does is divide us."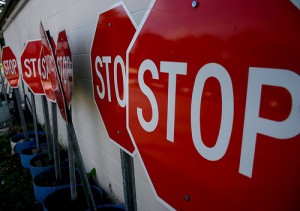 I couldn't help but think of a recent comment I received on one of my posts. I had written about some recent shenanigans aimed at Latinos. A reader didn't dispute my analysis of the event. Instead, he or she stated that I was beating a dead horse and that looking at racial issues was "getting old."