Once again, thanks to Ankhesen Mie for her always insightful comments. Building off that last post, and reneging on my claim that I would not go further into the results of last week's midterm elections, I have to add one small snowball to the avalanche of analysis that is still cascading down the internet.
As I wrote previously, the GOP gambled that by firing up their base, they would be the big winners on November 2. One of the ways they did this was by appealing to the fears of older white voters. As Speaker Boehner can tell you, this strategy worked.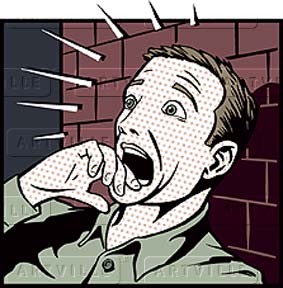 However, my pals at the Huffington Post have pointed out something that I also noticed. The GOP approach may have backfired more than celebrating Republicans would care to admit.
This is because, despite their success at reclaiming the House, "their hopes of controlling the Senate as well were stymied by a firewall of Latino voters who were outraged by Republican demonization of Latino immigrants."
Yes, although Republicans coasted to victory nationwide, some of the most virulent conservatives in Senate races failed to capitalize. For example, in Nevada, Sharron Angle — a woman who never saw a race-baiting ad she didn't like — lost to the embattled Harry Reid. His margin of victory can be attributed to the fact that he earned "a whopping 90 percent" of the Hispanic vote, which "was up from 12 percent of the electorate in the 2006 midterms to 15 percent in 2010."
Similarly, in Colorado, Illinois, and my current home state of California, Latinos were the difference in high-profile Senate and governor races. It appears, therefore, that more than a few Hispanics were mobilized to vote against politicians they saw as actively hostile to them.
Again, I'm not saying that all Republicans are racists. But it's clear that Hispanics heard the rhetoric that conservatives employed in this election and didn't see it "as a difference about a policy or issue. It directly offended the Latino community's sense of identity, pride and self-worth."
Now, it's true that many Latino Republicans won elections last week, a sign that at least some Hispanics are OK with the GOP label. However, it's also true that in eight key states, "Latinos overall voted for Democrats over Republicans by approximately 75 percent to 25 percent — a 3 to 1 margin."
In sum, the short-term benefits for Republicans may not have been worth it. This is because Hispanics (and you know this fact already) are the nation's fastest-growing demographic, and "as the Latino population continues to grow, it will rapidly become impossible to put together an electoral majority … with that kind of Hispanic opposition."
Of course, Republicans aren't so dumb or oblivious that they haven't noticed this development. Their hope, of course, is that by the time the next election comes around, Hispanics will have forgotten that much of the GOP message this time was based on lambasting Latinos. Party leaders are assuming that Hispanics will lapse into amnesia when casting their votes.
This is not crazy. After all, it's apparently what happened to everyone else in the country last Tuesday.