Blame it on the amygdala.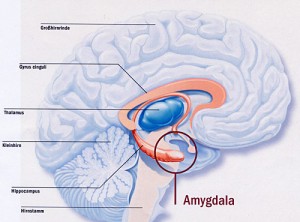 This region of the brain, which plays a central role in processing fear and aggression, may be the source of one of the most insidious concepts to bedevil humankind: racism.
A recent study revealed that people's amygdalas react differently when they see individuals who do not share their race. Furthermore, the "same circuits in the brain that allow us to see which ethnic group a person belongs to overlap with others that drive emotional decisions."
To continue reading this post, please click here.