President Obama recently held a town-hall meeting to pitch the finer points of the Affordable Care Act to Latinos. And when I say, "the finer points," I mean that he basically said, "This is driving me nuts. You should be signing up in droves."
But Hispanics are doing no such thing, and despite the fact that "the Latino population is disproportionately uninsured and relatively young… enrollment hasn't been going well." This is because, like all things related to the Obamacare rollout, things were botched and fumbled.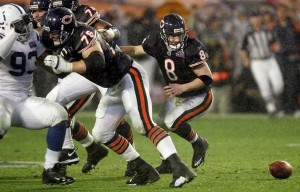 For example, "instead of starting with what would resonate with Latinos, outreach campaigns were developed in English for English-speaking audiences," with the result that Obamacare details and benefits were not "directed particularly at the Latino population."
Even more alarming, many Hispanics are under the mistaken impression "that signing up for the Affordable Care Act could get family members deported."
So now some of Obama's biggest supporters — who also stand to benefit greatly from the ACA, and who are also more likely than most Americans to be uninsured, and who are more at risk for some particularly vexing diseases – are cowering in fear rather than bum rushing the registration desks and swamping the ACA website.
It's a cruel irony, and one that could have been easily avoided, if the Obama administration had put as much effort into proper outreach as they do in fending off right-wing attacks.
But a quick and easy solution isn't coming. Indeed, at Obama's town hall, "as the questions came, some of the challenges the president and his administration face in selling the health care law were brought into focus."
Hopefully, they got the message.