So for two years in a row, the top individual prize in the entertainment pantheon — the Oscar for best director — has gone to a Latino.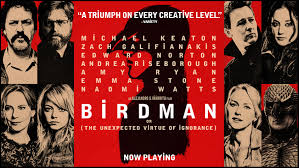 That's great. And Mexican auteur Alejandro González Iñárritu took time in his speech to give a shout out to immigrants, which was classy.
But of course, much of González Iñárritu's triumph was overshadowed by a truly tone-deaf chiste from that master of humor, Sean Penn (as an aside, is there any artist who is more respected but less liked than this guy?).
Now, González Iñárritu has pointed out that Penn's comment was an inside joke between friends. We'll give him the benefit of the doubt, then, and say that Penn isn't a straight-up racist.
But perhaps inside jokes aren't a very good idea when millions of people across the planet are watching. And maybe tossing racial jabs isn't very bright when you're representing an organization that is hypersensitive about its horrible record on diversity.
All Penn's joke did was make every white liberal in the audience uncomfortable, confirm the bias that many ethnic minorities believe lurks within the system, and "underscore the problem the Motion Picture Academy of Arts and Sciences has been trying desperately to disprove." Namely, that the Academy has a racial issue.
The stunning lack of diversity in the entertainment industry is a well-known facet of American culture, and I've written about it more than once.
And it is not, as many right-wingers seem to think, just blacks and Latinos clamoring for jobs they haven't earned. It's about equal access and opportunity. One could argue this is all that any fight over civil rights is, at its core.
But when it comes to the entertainment industry, specifically, it is about something more. As González Iñárritu has proved, different perspectives lead to new ideas and new stories. It is essential for any art form that, to remain relevant, it continue to grow.
And to be blunt, there are only so many more movies that we can take about an upper-class white family gathering together for a funeral/wedding, or a white guy's attempt to bond with his elderly and uncommunicative dad, or the adventures of white prep-school kids coming of age.
We want something else.