This is a response, of sorts, to Brit Bennett's article "I Don't Know What to do with Good White People."
But it will not be a full-fledged attack of the type that made the internet infamous. That's because in her article, Bennett makes some insightful points about white privilege.
She explains that "sometimes I think I'd prefer racist trolling to this grade of self-aggrandizement," adding that there are many "good white people [who] expect to be rewarded for their decency."
Yes, she pissed off a few readers, and made others uncomfortable, with her mocking of liberal condescension. Bennett points out that many white people practically shout, "See how enlightened and aware we are? See how we are good?"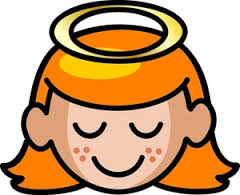 That's all true of course. And the comfort level of white liberals is not high on the list of national priorities.
Despite this, however, we need good white people. For starters, every social movement needs as much assistance — as much cultural firepower — as it can get.
But more important is the fact that white privilege will continue to be a problem as long as people (primarily whites) deny it even exists. So we need white people to criticize their own privilege, and many will not do this if their efforts get thrown back into their faces.
For example, the recent CrimingWhileWhite hashtag came under fire for co-opting the pain and rage of the black community and redirecting it toward the white perspective. It's a fair criticism.
Still, it seems to me that the point of the Ferguson/Gardner/ et al protests was to indict systematic racism in our nation's police force. An effective way to do this is to draw contrasts with how white people interact with the cops. CrimingWhileWhite nailed this.
In essence, to dismiss good white people is to alienate one's allies. And it's clear that blacks and Latinos need all the help we can get.