OK, we all know Donald Trump is about as popular with Latinos as the Zika virus.
After all, we have fun little statistics like this one, which reveal that about 90 percent of Hispanics have an unfavorable impression of Trump.
But we're missing specifics. We don't know exactly why Latinos are more likely to vote for a dead mongoose than Trump for president. We don't know which of the myriad offensive, boneheaded, antagonistic behaviors that Trump has engaged in have pissed off Latinos the most.
Until now, that is.
You see, the National Institute for Latino Policy (NiLP) recently polled Hispanic leaders nationwide to find out precisely why Trump has made himself as loveable to Latinos as a vigorous round of chemotherapy.
The NiLP says 304 Latino opinion leaders participated in their poll, and in the interest of creating a fuller picture of the Hispanic community, participants were broken down by ancestry (i.e., Mexican, Puerto Rican, Other Latino). The survey's goal was to stimulate "discussion and debate on critical issues facing the Latino community by providing some insights into the thinking of a broad range of engaged Latino leaders."
Well, let the discussion and debate begin. And we can start with this intriguing nugget from the poll: Trump does best with participants who identify themselves as Other Latinos. A full 10.4 percent of this group intends to vote for the GOP nominee.
No, that doesn't seem very impressive, until you see that 0 percent (zero!) of the Mexican American opinion leaders plan to vote for Trump. Yes, it looks like Trump has just a little bit of ground to make up there.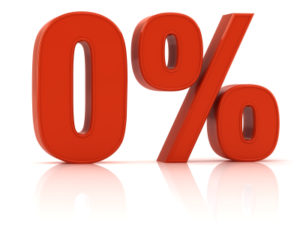 So how did Trump manage to alienate the largest ethnic minority in America? Well, the poll revealed that every group of Latino opinion leaders was most offended at Trump's implication that Mexican immigrants are rapists, which as you recall, was how he kicked off his campaign.
The survey pointed out that "although directed specifically at Mexican immigrants, the group that found [the comment] most offensive were the Puerto Rican opinion leaders."
Basically, every Latino — regardless of specific ancestry — pretty much dismissed Trump's candidacy from day one.
Not that there isn't much more to choose from when cataloguing Trump's disastrous outreach to Hispanics.
Mexican American opinion leaders were also incensed at Trump's criticism of a Mexican American judge. But while Puerto Ricans and Other Latinos agreed that this episode was bad, they were more likely to pinpoint Trump's condescending insistence that "Hispanics love me" as even worse. And of course, Trump's boasting of the wall that he's going to build on the Mexican border was not exactly a hit with Hispanic opinion leaders.
Oddly, the poll's researchers looked at all this data and concluded that there was "some variation in how specific Latino national-origin groups viewed these comments."
But actually, there was no variation in how Hispanics viewed these comments. They pretty much found all of them — and many more of Trump's comments — to be reprehensible, vulgar, and idiotic. The only variation was in identifying which one of the man's reprehensible, vulgar, and idiotic comments was the worst.
It's sort of a socio-political version of debating whether Bryce Harper is a better player than Clayton Kershaw. We all know Harper and Kershaw are great. But which one is the best?
Author's note: it's Kershaw.
In any case, what this survey confirmed is not just that Latino voters dislike Trump. The poll shows that Hispanics just about trip over themselves pinpointing all the many ways in which they despise Trump.
As such, it is quite possible that we are seeing the nadir of the Republican Party with Latinos, and that no major candidate for office will ever again be so openly disrespectful to Hispanics or so hated by an entire American ethnic group.
Really, it is hard to imagine someone in 2020 doing much worse.