Let's start this New Year with some quick facts, courtesy of the 2010 U.S. Census:
The resident population of the United States is now 308,745,558, a 9.7 percent increase over 2000

Latino population growth for the decade was around 29 percent

Non-Latino population growth was about 4 percent

The fastest-growing states were generally states with large Latino populations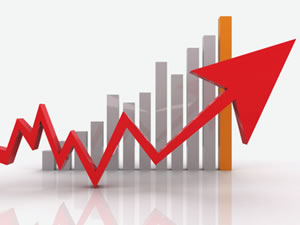 At the great risk of pointing out the obvious, it's clear that Hispanics are a big reason that this country is growing at all. Keep in mind that immigration, both legal and illegal, has been declining ever since the Great Recession began, which means that Latino population growth would be even greater if not for the quirky anomaly of a total economic collapse.
So Latinos are driving America's growth. Depending on your perspective, this is either a positive development for multiculturalism or the final stage of the dreaded Brown Invasion.
One thing that it indisputably means, however, is that Hispanic influence — on everything from political movements to pop culture events — will only increase in the new decade.
It may also mean the death of a particularly pernicious tactic: Scapegoating Hispanics for America's ills.
But hatred is a strong and insatiable monster, and as Angelo Falcon, president of the National Institute for Latino Policy, has stated, "Turning our population numbers into political and economic power is not an automatic or simple thing to accomplish."
So expect the fear-mongering to go on for a while, even as Latinos become more numerous, and we segue from exotic pioneers to next-door neighbors.
By the way, the U.S. population grew at its lowest rate since the Great Depression. So without Hispanics, the United States would be in danger of becoming one of those teetering industrial nations, like Japan or Italy, where stagnant growth is causing widespread concern about the future. That's not really the case here.
You're welcome, America.