Here's a quick thanks to Festina, Juan, Jenn, Millie, and the always amazing Ankhesen Mie for their recent comments on my posts. Also, thanks to Pete for commenting on my post about wine tasting… which reminds me.
As I'm sure you've heard, people who drink wine tend to be healthier than abstainers. This means that I am encroaching on invincibility, because in addition to my love of vino, I am most positively Hispanic.
Yes, on the heels of the Immigrant Paradox, we have the even more perplexing and intriguing Latino Paradox. It sounds all twisty and stuff, doesn't it?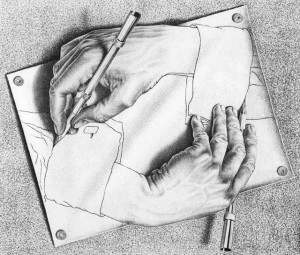 This term describes "the surprising health of Latinos in the United States" who "are less likely to have health insurance … go to doctors less often and receive less in the way of hospitalization or high-level care when they are sick. Yet they … have lower rates of heart disease, cancer and stroke."
For some reason that doctors, researchers, and healthcare experts can't explain, we Hispanics are generally healthier and tend to live longer than our white or black brothers and sisters. On a purely anecdotal level, I can back this up.
My grandmother is pushing ninety and suffers fewer physical ailments than some people half her age. Indeed, members of my family usually have long lives, as long as they don't get shot (but that's another topic).
So what is the basis for the Latino Paradox? Well, among the guesses are concepts that I've discussed before, such as the fact that "Latino culture is particularly family-oriented; there also are strong community and neighborhood networks." In addition, we Hispanics "eat somewhat more healthfully, with higher consumption of fruits and vegetables" despite the fact that "white adults know more about nutrition than Latino adults."
To really pile it on, the stats show that "pregnant Latino women are less likely to smoke, drink alcohol, use drugs or have sexually transmitted diseases than American women as a whole," which probably explains our "lower infant mortality rates, and quite probably health later in life."
Clearly, we Hispanics are one beneficial gene mutation away from becoming completely bulletproof.
But it's not all good news. And as I've written before, getting Hispanics to have regular medical checkups can be a challenge. Furthermore, the researchers found that "although Latino children who immigrate to the U.S. with their parents have lower rates of obesity than their U.S.-born peers, their risk of obesity increases the longer they live here."
In other words, the more time Hispanics spend in the United States, the more likely they are to become fat, sedentary, and artery-clogged Americans. The Latino Paradox holds that "acculturation to the American way of life may worsen the health of Latinos, especially when combined with lack of access to medical care."
As such, the lesson of the Latino Paradox is obvious.
I hate to break it to certain political leaders, but if we really want to reduce the cost of healthcare, and help Americans of every race to live longer while we're at it, it's clear what we have to do:
Everybody has to become a little more Hispanic.